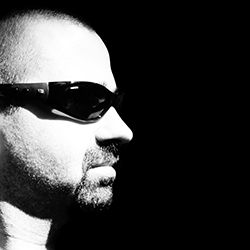 Contact & Details
Profile:
E-mail:
Skype:
Maciej Bieganski
product manager / project manager / web usability & online business consultant
Who am I?
I have been working in the internet business on an international level for over 17 years,
including 8 years with project management related positions (Development Manager, Project Manager, Senior Producer).
Proficient in web usability and information architecture. Documented successful long-term cooperation in many projects as an external usability & user experience expert / consultant.
Currently strongly focused on the product management, development of new features,
functional prototyping and business analyze, combining various business requirements into logically consistent solutions.
Iíve spent many years learning different views of the web and e-commerce.
I know the end userís perspective, usability guidelines & practice, common business needs, suitable IT solutions and practice of project management.
Ö and above all, I always believe it is worth to be usersí advocate.
What do I believe in?
I do believe in the common sense approach!
I love mimimalistic approach to web app development, only truly essential features can survive!
I believe usability matters,
I believe smart small adjustments could dramatically improve product quality,
I believe all changes shall be introduced evolutionary (not revolutionary),
Memberships?
Member of the Usability Professionals Association (UPA-I)
Member of the Interaction Design Association (IxDA)
Member of the usability professionals community in Poland
What I do?
Expert usability reviews of existing websites & applications, in-production websites, page designs and prototypes
Consulting Services - supporting the team on any stage of the project as an external usability / user experinence expert.
Prototyping & Thinking on the websites / applications User Interface
Product Manager role in the existing projects.
Questions? Feel free to write me